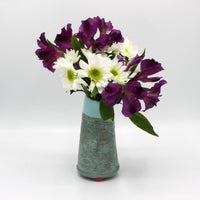 Pottery makes great gifts!
Handmade gifts really are the best!
Need a housewarming gift, a birthday present, something for graduation, Mother's Day, or Father's Day? How about that wedding coming up?
You really can't go wrong with handmade pottery.
Bud vases and small catch-alls make great hostess gifts. Platters, planters, and oval serving bowls are perfect for housewarming.
Statement pieces, like large platters or decorative vases, make great wedding gifts.
And everyone can always use a new mug!
Get 10% off your order
Hi, I'm Jorie Berman
I love working with clay! Other materials may be easier or quicker to work with, but there's something really special about clay.
I earned a BFA in Ceramics from the University of Georgia in 2001 and an MFA in Ceramics from the Rhode Island School of Design in 2005.
After 15 years of making art after work and on the weekends, I founded Biscuit Ceramics in 2020 to pursue art-making full time.
I make pottery and sculpture for the home that is meant to elevate everyday experiences.
Thank you for coming along on my journey!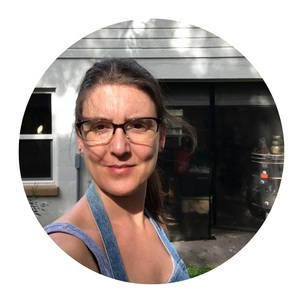 What people are saying
"I love everything at Biscuit Ceramics. My only problem is not being able to purchase it all!  Jorie Berman has the best selection of unique, one-of-a-kind, custom handmade pieces. My favorites have included the beautiful vases and mugs, which not only look great but are functional as well. These have also made great gifts to family & friends. She packages everything with care, so it ships perfectly unscathed. I look forward to purchasing more from Biscuit Ceramics in the future."

Linda S.
"Why does Jorie Berman's work delight me each time I encounter one of her pieces? I always find an interplay of appreciation for the skill, and expression of the potter, and a fanciful jumping-off place for my imagination. Jorie creates beautifully functional, and fanciful, pottery varying in her use of size, shape, color, and juxtaposition of fragility and strength."

Janet R.
"Andrea loved the Christmas tree ornaments I got her SO MUCH, that she repurposed them for daily use, not wanting to put them in a box for 11 months a year. First off, the pieces we got all look exquisite. On top of that, I found the site easy to use, and the packaging professional, recyclable, and secure. A beautiful and streamlined experience to get some beautiful stuff and support the arts."

Daniel R.